We're here to help with aggressive dog training in Houston and beyond!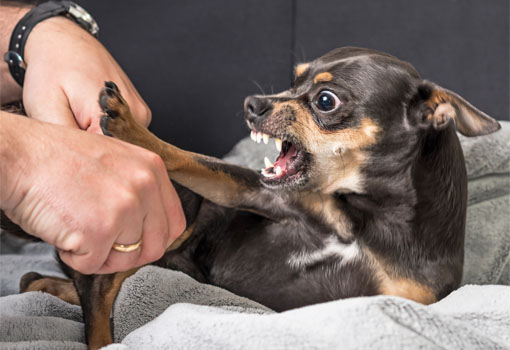 Living with an aggressive dog can be frightening. Nobody plans to have a dog who barks, lunges, and scares people or other dogs. Certainly no one plans to have a dog who bites. And finding a qualified dog behaviorist or aggressive dog trainer can be hard. We get it.
But, you've come to the right place.
There is hope.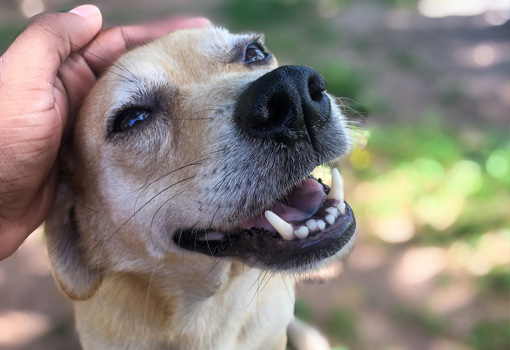 Aggressive dog training in Houston — specializing  in aggressive dog training, helping families with fearful and aggressive dogs since 1999.
Michael Baugh – Houston Dog Behavior Expert:
— Educated
— Experienced
— Certified
---
---
Fearful and Aggressive Dog Training Experts
Dog behavior expert Michael Baugh began his professional work with families and their dogs in 1999.
He graduated with honors from the San Francisco SPCA Academy for Dog Trainers and the Karen Pryor Academy for Animal Training and Behavior.  Michael has a degree in communications with a secondary concentration in psychology from Loyola University of New Orleans. He also studied community counseling at the Graduate School of John Carroll University.
Read more about Houston dog trainer Michael Baugh by clicking here.
---
Proven Success – Training Aggressive Dogs to be Kinder, Calmer and More Predictable
— We will guide you through the process to a better life with your dogs.
— A thorough behavior evaluation
— Clear and effective learning sessions
— Daily support with your behavior specialist
---
Help for You and Your Dog Starts Here.
"Michael understands that every dog and family has unique needs and goals and he tailors his programs accordingly rather than trying to force dogs into a "one size fits all" training style. Michael offers a level of support for owners between appointments that is feel is unmatched by any other trainer."   — Dr. Lore Haug, Board Certified Veterinary Behaviorist
"Michael was our savior when we introduced a new puppy to our home. We have a border collie mix that can act anxious around new people and other animals, so when we brought our new dog into her territory we had a few conflicts. Michael worked with all of us to ensure that our home would be a safe and happy place for people and dogs alike."  — Alex Herbots, Houston
---
"Michael was recommended to us by our daycare after our dog started displaying guarding behavior, as well as the usual craziness when anyone is in our yard / at the front door. Our dog is a 50l b, 18 month old ridgeback x Staffordshire with a huge amount of energy. Michael really went into detail asking about the circumstances around our dog's behavior and her background before we even met and he came to us with lots of insight and advice. He explained things we had no idea about and was in constant contact during the 4 weeks we worked with him, offering feedback and input online.

We have finished our sessions with Michael and our dog is back in daycare at kennels with no issues. As with anything, you have to take advice to make a change and work at it – we train, following Michael's advice, every day. There is no magic, instant solution but Michael can advise you on how to get the best out of your dog, to communicate with them well and really promote positive behaviors, all done with kindness and understanding. We were surprised however, how quickly our dog's behavior in certain situations changed. She is a happier, calmer dog for her sessions with Michael (which she loved) and we would not hesitate in recommending him to anyone looking for a behaviorist."  — Kay T., Houston
---
"Our dog was one bite away from being put down. Michael came in and taught us the tools needed to help him relax when people come over. We now have people over all the time … I couldn't recommend him more highly – he truly saved our dog's life."  — Kim B., Houston
---
"Michael Baugh has done an amazing job working with us and our protective dog over the past few months. We knew when we got a herding dog that there could be some protective aggression issues, but after working with countless other trainers, we were frustrated and dismayed with claims of "aggression-resolution" techniques that turned out to be nothing more than overpriced obedience training and refused to work with trainers utilizing shock collars and other severe punishment techniques. Working with Michael for the last few months is the first time we have made any real progress in the past two years."   — Hannah J., Houston
"I have used Michael Baugh as a dog trainer several times. I found him when my own dog developed issues and then I called him back for a rescue dog in our program who was also having difficulty. Michael not only uses positive training methods, clicker training being at the foundation of all training, but he develops a plan for the owner(s) that is interactive not only with the dog, but with Michael as well. This IS "not a send the dog off" to train it place (which does not work for long) but a you learn to train your dog and maintain that training situation. I like Michael's insights into the problem behavior as much as I like his training methods."   — Lucinda Howard, STAR (South Texas Aussie Rescue)
---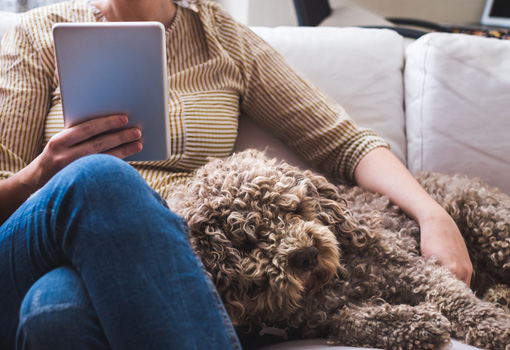 Pricing and Other FAQs — Fearful and Aggressive Dog Help
How much does your service cost?
Initial 60 minute Live Video Behavior Coaching with Aggressive Dog Training Foundations course included $215 (best value).  Book Now.
Initial 60 minute In-Home with Aggressive Dog Training Foundations course included $235. See service area map below.

Initial 90 minute Live Video Behavior Coaching $295 (does not include Aggressive Dog Training Foundations)

Initial 90 minute In-Home $315 (does not include Aggressive Dog Training Foundations)

Online 60 minute follow ups $195
In-Home follow ups $215
You decide how many visits to schedule and how frequently. Your consultations fees include daily support and couching from your behavior consultant between visits. Use your online training journal, email, or send us videos of your progress. We are here for you every day. All totaled the service will likely be less than the cost of a board-and-train with much greater value for your money.
What's the difference between a dog behaviorist and a dog trainer?
A dog behaviorist is a broad and unregulated term used to describe people who work specifically with dogs who have problematic behavior.  They focus on changing behavior, reducing the frequency and intensity of unwanted behavior. Board certified veterinary behaviorists have additional education and licensure related to veterinary medicine. Other individuals using the term should be judged on their own merits, education, experience, and successful outcomes. Michael wrote a blog on the most important factor to consider when choosing a dog trainer or behaviorist. https://www.michaelsdogs.com/2021/01/12/how-to-choose-a-dog-trainer-the-most-important-factor/
How does positive reinforcement dog training help aggressive dogs?
It might seem like a contradiction, using positive reinforcement to get rid of unwanted behavior like barking, lunging and biting. But, it works. The first step is imagining what you want your dog to actually do instead of all that bad stuff. Here is an article Michael wrote about the subject on his blog. https://www.michaelsdogs.com/2015/09/26/correcting-unwanted-behavior-with-positive-reinforcement/
If I just teach my dog I'm "The Alpha," won't that solve his aggression issues?
Well, it all depends on what you mean by that. If you want to teach your dog that you're a good reliable, predictable leader who has his best interest at heart all the time, then sure. Lead on. We teach that every day with smart positive reinforcement dog training techniques that get fast and lasting results. Do you have to get tough with your dog? No. In fact, you have nothing to prove to your dogs at all. You can help him make better behavior choices without asserting any dominance whatsoever – and you definitely don't need to use fear or pain in the name of training. Read more about why punishment is so alluring to us humans and how it can end up becoming a trap. https://www.michaelsdogs.com/2016/02/22/the-allure-of-punishment/
How many visits will it take to fix my dog's behavior issues?
Every case is different. On our first visit we will set goals with you so we all have an idea of what success would look like for you. This is your dog and your family. So, we will listen carefully as we set these goals. Many of our clients see changes in their dog's behavior after the very first consultation. Other behavior issues will require long term maintenance training and behavior management. That's normal. In almost all cases we see significant improvements. Generally speaking we suggest budgeting for 4-8 sessions. In some cases we will come in under budget. In other cases more visits may be required.
What is your Service Area?
We specialize in aggressive dog training in Houston but also offer online consultations for clients around the world. Our in-person consultations are limited to the Houston, Texas metro area. Here is a link to our Dog Training and Behavior Service Area.
More Questions? Give us a call.